Near
silent
Zero tail
swing (ZTS)
Light and
compact
Works
all day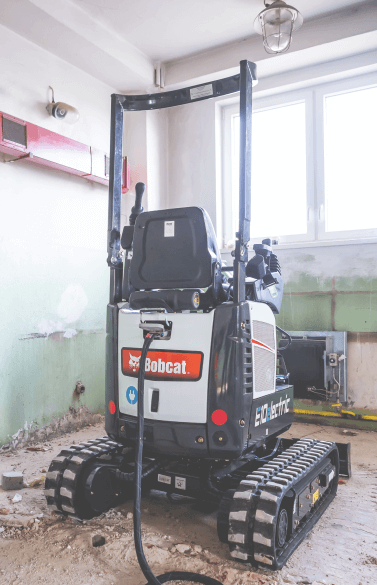 Works all day
The E10e has a state-of-the-art Lithium-Ion, maintenance-free battery pack with an advanced management system, designed to fit within the standard machine envelope to maintain the machine's ZTS profile.
Following the daily working routine, the E10e can operate throughout a full 8-hour day, using operator breaks to recharge the battery. Using an external super-charger functionality, the battery can be recharged to 80% of battery capacity in less than 2 hours. The battery can also be recharged overnight by using the on-board charger from a standard 230V grid. Plus, the new machine is easy to maintain and safe to operate – thanks to the exclusive use of low voltages, there is no need for operators to have special authorization to work with the E10e.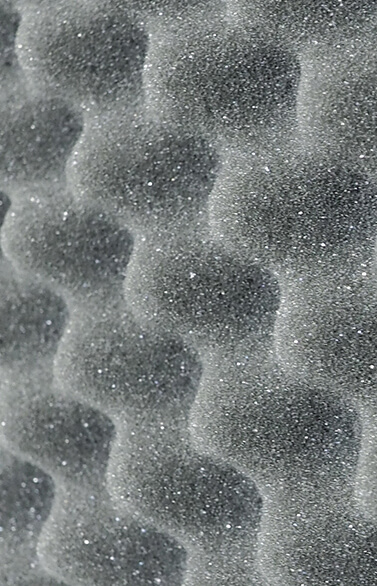 Near-Silent
The E10e offers very low noise levels on-site with an LpA (operator noise) of only 74 dBA vs 80 dBA for the standard E10.
This is 1/2 the noise of a similar diesel machine!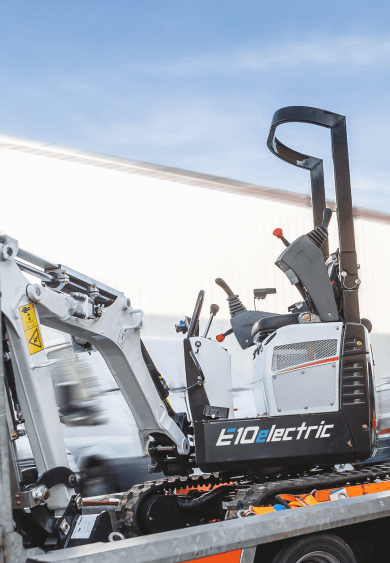 Light and compact to fit indoors
With its safe, near silent, zero-emission design, the E10e provides a very attractive solution for rental companies and contractors alike – for indoor demolition, basement projects, and works in other sensitive areas where low noise and/or nighttime work are mandatory.
Furthermore, all of the systems and components on the E10e have been optimized for work in harsh environments – the patented electrohydraulic powertrain system fully utilizes the electric motor capabilities, and all electric powertrain components are fully sealed and also designed to meet construction equipment requirements for robustness.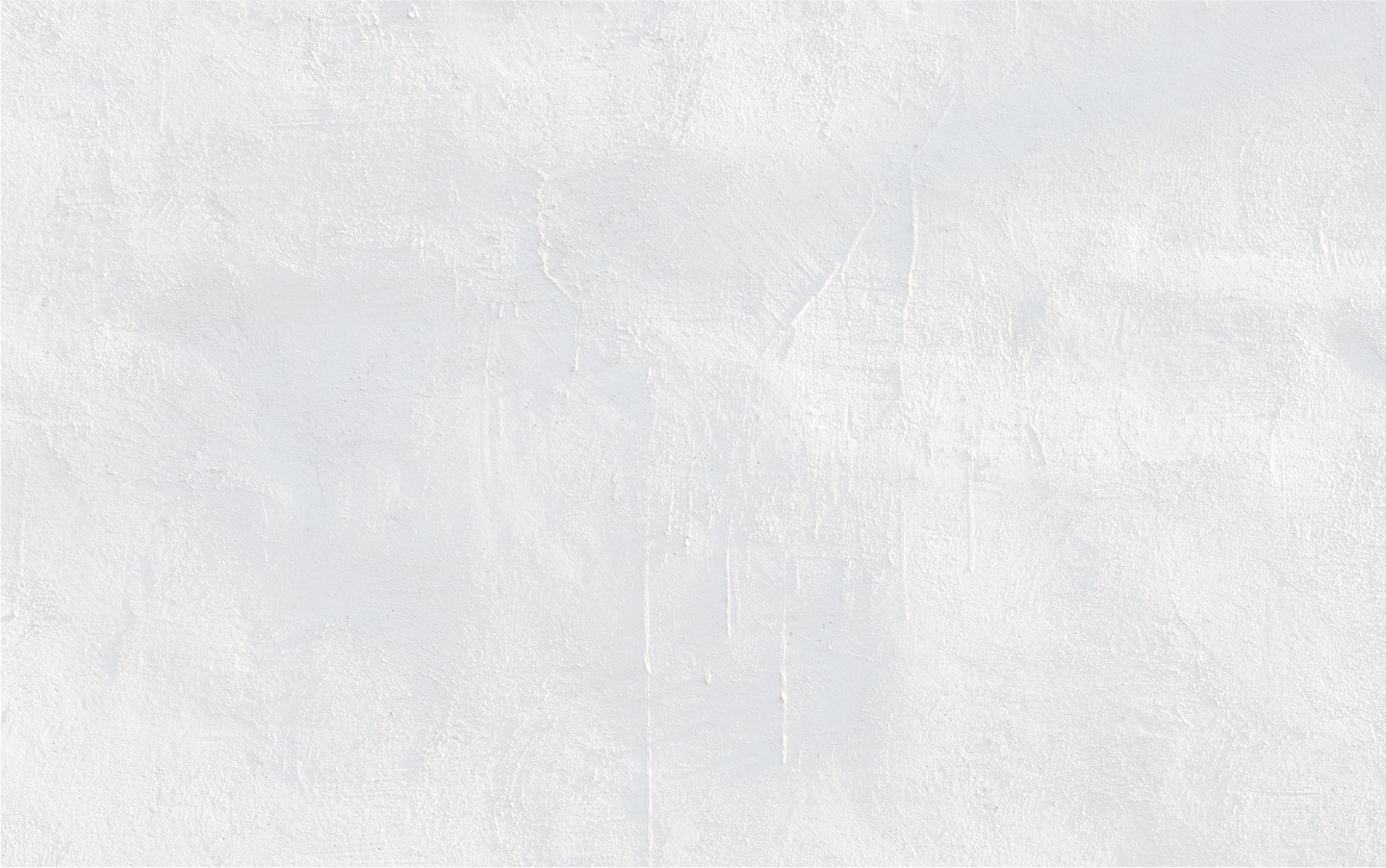 Product Features
Thanks to the constant power curve provided by the electric powertrain, the E10e provides the same, or even better, performance as the E10z diesel machine.
The E10e keeps all of the proven E10z performance parameters, such as:
Ability to pass through standard doors (710 mm min. width)
Maximum stability with 1100 mm max. width
Zero Tail Swing (ZTS) functionality
Extra oil cooler allowing full-time use of the breaker
Double-acting auxiliary for more advanced attachments
Can be operated with all E10z attachments.
E10e additional performance features:
Battery with wide temperature operation window thanks to thermal management system
The E10e provides the unbeatable operator comfort enjoyed in the diesel version, plus several unique features for the electrical version only:
Unique-in-class joystick control for swing and workgroup
Variable Position Joystick – same operating position as in a big MX
Electronically activated track expansion
2-speed
LED light
E10e additional comfort features:
Smart Graphic Display (RPM, Motor hours, Battery capacity, Temperature warning, 2-speed and Error codes)
Throttle Dial
On-board charger for standard 230V grid
Just like the E10z, the use of highly durable materials makes the Bobcat E10e hard-wearing and robust.
Rear tailgate protected by casted counterweights
Metal covers can be opened or bolted on
Proven boom and dipper-stick design
Top-mounted boom cylinder
E10e additional point:
The electric powertrain system is designed for harsh construction equipment environments
All design features are tested under extreme conditions, including all of the new components (such as battery, controller, convertors, etc.) needed for the electrical E10e.
Specifications
Operating weight - TOPS canopy and bucket (ISO 6016)
1201 kg
Transport mass (no attachment)
1102 kg
Engine
Schabmueller / Electric AM (TSA200)
Battery capacity
12.7 kWh
Travel speed, low range
1.8 km/h
Travel speed, high range
2.9 km/h
Pump capacity (P1 + P2)
20 l/min
Length (transport)
2793 mm
Width (undercarriage retracted / expanded)
710 / 1100 mm
Maximum digging depth
1820 mm
Maximum dump height
1818 mm
Max. reach at ground level
3093 mm
Boom swing angle (left/right)
67°/ 64°
Digging force, dipper-stick
5.6 kN
Digging force, bucket
8.3 kN
Sound level operator (LpA - EU Directive 2006/42/EC)
74 dB(A)
Sound level bystander (LWA - EU Directive 2000/14/EC)
84 dB(A)